"It was hard for me to realize that I'm just not for everyone, but I'm not," Paulette stated as she stripped the muscles of my forearm.
Oh my gosh, I needed it badly but wanted to maybe cry at the same time.
I cringed and whimpered on the massage table. This wasn't a relaxing massage, but I wasn't looking for one either. I wanted deep work which is hard to find.
Paulette has been a Licensed Massage Therapist in the State of Ohio for twelve years now, and gaining popularity quickly by massage-seekers who just can't find someone who can get deep enough.
However, you can stop looking when you meet Paulette.
DEEP TISSUE MASSAGE
In fact, many people say they have to ask her to lighten up.  Her pressure surprises people, since 100% of our clients state they've had massages all over the city, state, United States, or even the world and nobody seems to use deep enough pressure.  Once they schedule with Paulette, they don't care to keep looking for someone else.
"I've gotten so many massages where it has wasted my time and money, because the therapist says they do deep work, and it's not deep at all.  You guys (Bátor Studios) are the only ones who can."  Is a common statement our clients at Bátor Studios say.
Paulette has a powerful touch that many athletes and high performing professionals crave for relief, recovery, and performance.  It's intense, and not for someone who just wants a fluff-n-buff massage.
SPORTS MASSAGE
"I need to actually feel what I'm working on.  If someone wants a lighter massage, I just can't feel it.  To do what I do, I need to be able to feel it," said Paulette.
It's why people who love Deep Tissue and Sports Massage line up for her intense strength as a therapist.
It helps to improve circulation, flexibility and range of motion with our Sports and Deep Tissue Massage. It releases tension, breaks down scar tissue or adhesions which allow muscles to glide as they should. Targeted for your sport to aid in recovery and performance.
"Paulette does the best deep tissue I've ever had! Intense. You'll feel like a different person after." – Jesse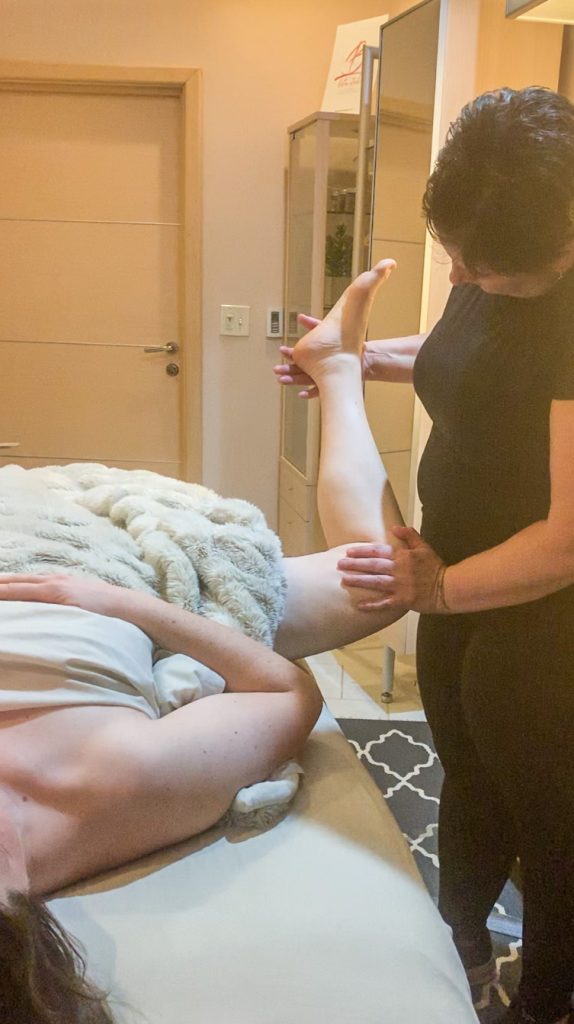 CUPPING THERAPY COMBINED WITH DEEP TISSUE MASSAGE
Cupping is a great add-on you can combine with your massage or have done completely by itself.  While Oriental Medicine shares that Cupping helps pull out the toxins and tension from your body, I appreciate more of the physiological aspect of it.
We all have a layer of fascia on our body. It's like plastic wrap that can get so tight and rigid, that it inhibits muscular movement underneath it. I love cupping because it's slowly breaking up the restricted fascia so it can finally breathe and move again.  95% of the clients that try cupping with their massage state they feel better results using both vs just massage alone.
When you have cupping added on to your massage, or have it done alone, it creates a soothing suction on the surface of the body that reaches deep into the tissues and quickly produces results. Cupping helps with decreasing pain and inflammation, while increasing mobility, blood flow, relaxation, and well-being.


DEEP TISSUE MASSAGE HELPS WITH OVERALL PERFORMANCE
Many of our clients are athletes, physicians, surgeons, nurses, and lawyers that all have great demands physically, mentally, and emotionally. They are intentional to get the self-care that they need to be able to continue recovering and performing at such a high level.
It helps them deal with aches and pains from training, leaning over patients all day, or hunching over their desks.
You get that annoying knot out, you can move better, and the tension melts.  *SIGH*

MASSAGE IS BOTH A PHYSICAL AND MENTAL FORM OF SELF-CARE
It's important unplug from your demanding day to get recharged.  Massages can be a big part of that self-care.  It helps you move better, feel better, recharge your mind, and create space in your mind where you leave work at work while you lay on the massage table. When you do, you can think clearly and perform higher.
How you treat your mind, is usually how one treats their body as well.  
Massage is great for both.
And when you take care of yourself like that, you perform higher in your overall well-being, relationships, and performance. You can even gain a greater sense of joy. It's a holistic approach.
See More Posts on Overall Performance Here.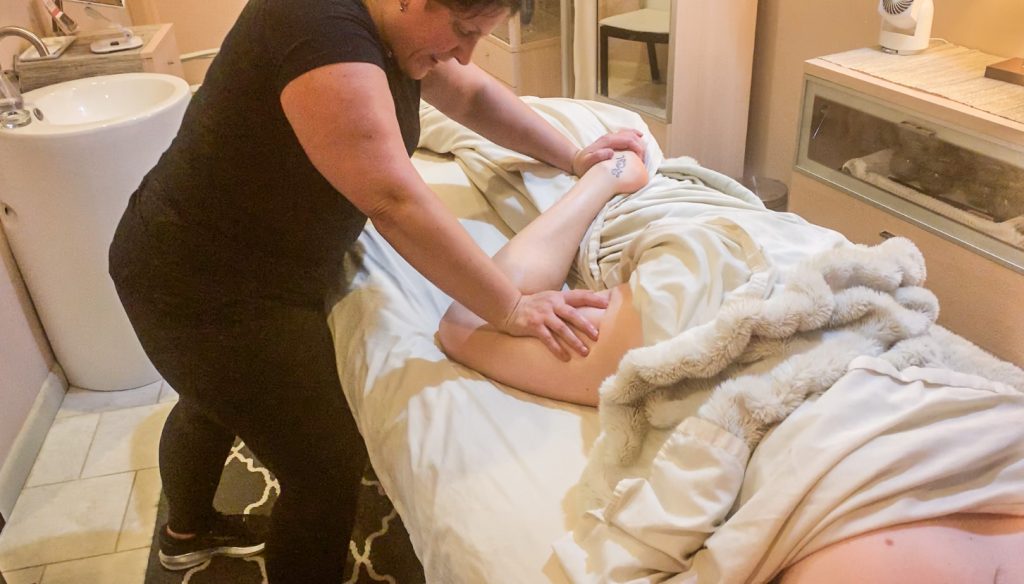 THE BEST DEEP TISSUE MASSAGE FOR YOU
It's important to discover what you like.  I think of massage like dating because each massage is a chance to learn a little bit more of what you like and don't like. What to do more of or less of.
But Paulette is still deep.  Her style is intensely therapeutic. You may cringe a little as she digs out tension, tightness, and knots, but breathe through and give her feedback if you need a little less.
It's deep tissue and sports massage that many people have been looking for, but not everyone can handle it, and that's ok.  Athletes love her.  People who want all the tension and pain dug out love her.  People who travel the world looking for deeper pressure absolutely love her.
She will find the knots and tension you didn't know you had. You'll cringe, you'll sigh, and you might even cuss.
"Paulette is amazing! I've tried several massage therapists before being wow-ed by the deep tissue massage from Paulette! I definitely have a "no pain, no gain" attitude which you need for deep tissue. I've been going for almost two years now and always look forward to my next visit!" – Meryl
SCHEDULE YOUR DEEP TISSUE WITH PAULETTE TODAY
Bátor Studios is located in Grandview Heights right around the corner of OSU Medical Center.  Schedule online today!